One piece makes a house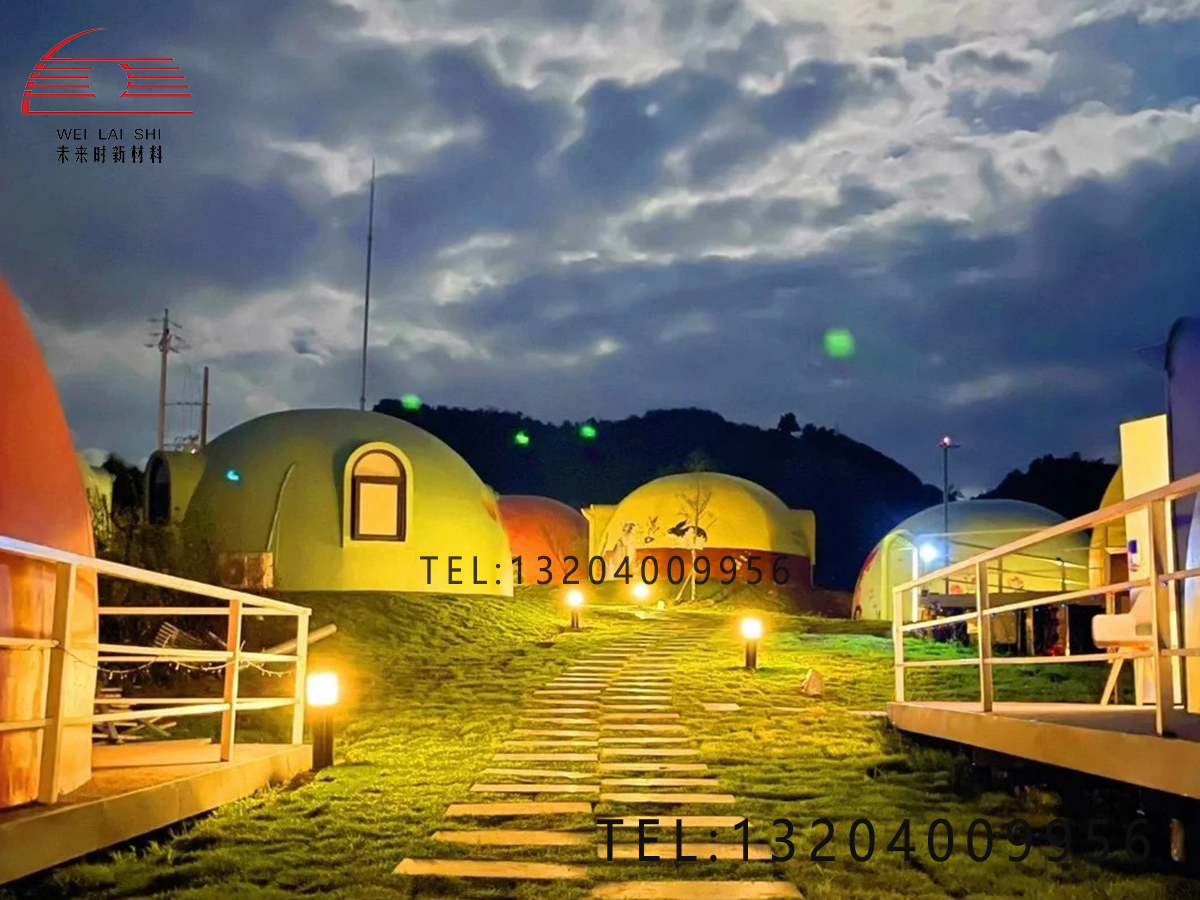 Dome house factory
Our Dome House plant, which covers an area of 10,000 acres, now has 18 facilities, and it's basically automated, and these are the graphene EPS modules that we just produced.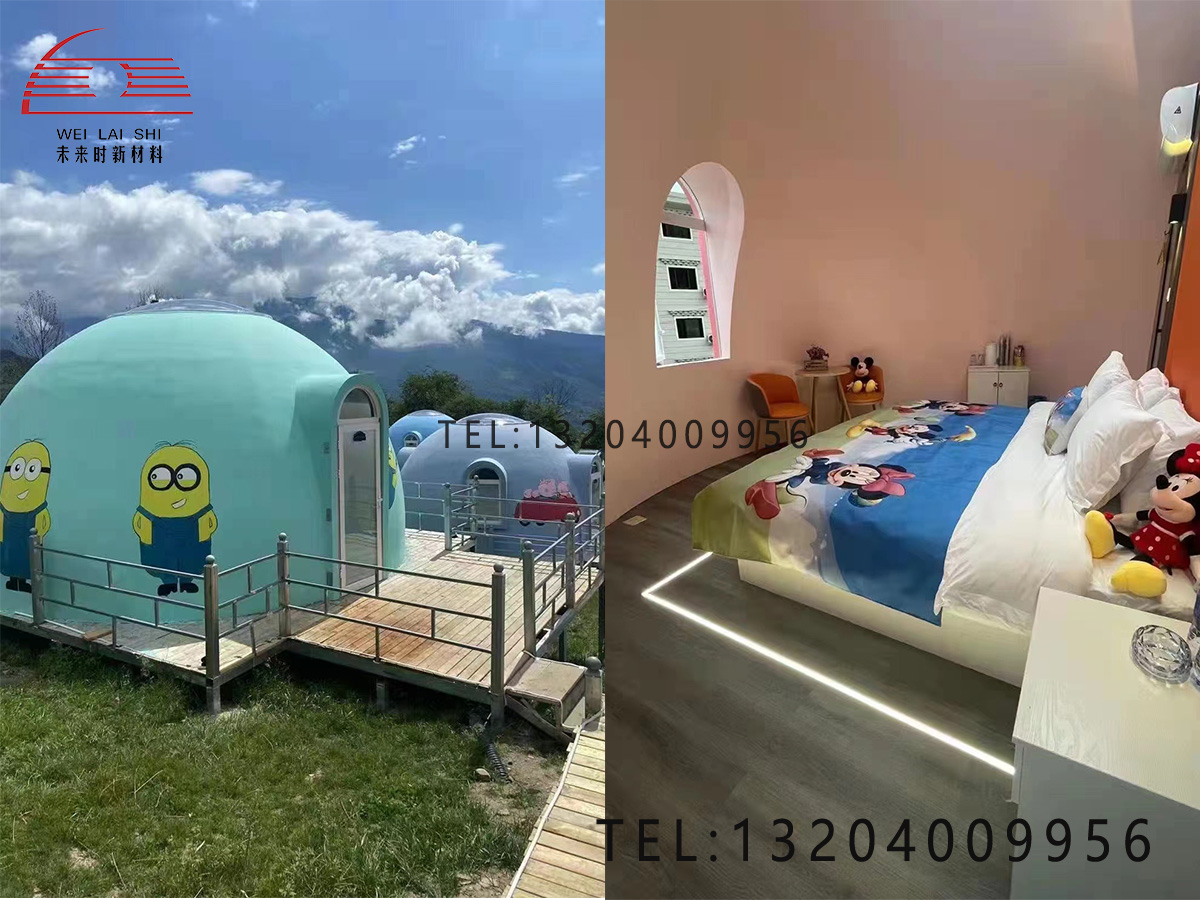 Why is the dome house insulated?
Material Dome house is a modified graphene EPS module, with a thermal conductivity ofless than 0.022w/m·k and a wall 180mm thick, which can effectively block the flow of outdoor cool air into the room. Therefore, the thermal insulation effect is very obvious, and it is not exaggerated to be warm in winter and cool in summer.
What are the advantage of dome house?
What are the specific advantage of our dome house?First of all,its lightweight materials,easy to assemble,but also heat insulation,warm in winter and cool in summer,can withstand 12 wind,7 earthquake application range is very wide.
Dome House fire prevention?
First, our Dome House material is modified graphene EPS. Traditional EPS material is infused with graphene, which enhances the flammability of our material.Second, our module room will be made of internal and external plaster treatment, isolated from contact with air and fire sources, is very safe.Finally, I will show you our fire test report, class B1 fire-retardant materials.